After taking a week off to pray for the health of Jimmy Clausen, Luke Irwin is back breaking down THE games to watch this weekend.
Thursday October 8
9:00
Nebraska @ Missouri: ESPN
Friday October 9
9:00
Louisiana Tech @ Nevada: ESPN
Saturday October 10
Noon
Auburn @ Arkansas: ESPN
Purdue @ Minnesota: ESPN2
Vanderbilt @ Army: CBSCollege
Eastern Illinois @ Penn State: ESPNClassic
Michigan State @ Illinois: BigTen
Miami OH @ Northwestern: BigTen
12:30
Oklahoma State @ Texas A&M: FSN
Iowa State @ Kansas: Versus
Houston @ Mississippi State: ESPNU
3:30
Alabama @ Ole Miss: CBS
Oregon @ UCLA: ABC
Wisconsin @ Ohio State: ABC/ESPN
Baylor @ Oklahoma: ABC
UConn @ Pitt: ABC/ESPN
Navy @ Rice: CBSCollege
4:00
Duke @ NC State: ESPNU
7:00
Stanford @ Oregon State: FSN
7:15
Colorado @ Texas: ESPN
7:30
Southern Miss @ Louisville
TCU @ Air Force: CBSCollege
8:00
Florida @ LSU: CBS
Michigan @ Iowa: ABC
Georgia Tech @ Florida State: ESPN2
————————————————————————————————————————————
(Due to my Notre Dame fandom, I don't include ND in any individual game profiles. Figure I'd save you the homerism.)
Game of the Week:
Alabama @ Ole Miss. TEBOWTEBOWTEBOWTEBOWTEBOWTEBOWTEBOWTEBOWTEBOWTEBOWTEBOWTEBOW. Good Lord America, haven't you heard enough? I know I have. Listen, this isn't about Tim Tebow. He seems like a truly upstanding man in a world of clowns and ultimately a breath of fresh air in the polluted world of major college athletes. That said, enough is enough. I'm starting to develop a Favre-ian hatred of him due to the media, and especially ESPN (which is often the bane of my existance). I'm sick of ESPN showing his phony rah-rah sideline pep "COME ON! LET'S GO! COME ON! LET'S GO! COME ON! LET'S GO!". Thanks, Tim. I'm ready to go to war now. I'm sick of seeing his locker room speeches that he copied from Varsity Blues ("30 minutes for the rest of our lives!"). You want to know how much of a true leader Tim Tebow is? Those who DVR'd the game, where was his entire team when he was laid out? The damned sideline. It wasn't until he was down for over 5 minutes when the entire team "somehow" strolled on to the field to take a look at their QB, then came off. If that was any more scripted by Urban Meyer, he would have gotten a director's credit at the end of the game. When their leader was lying on the field, his teammates were nowhere to be found. Tebow's "leadership" looks great to the middle-aged media and fans, and to religious groups that use him as a beacon of righteousness, but to a man, to a man that's in the huddle with him, it's ultimately worthless. His teammates showed that. That said, I'm watching Bama-Miss to revel in the overratedness that is Jevan Snead. Plus, I love Bama defenders, I would pepper my team with them.
Upset Pick of the Week:
Wisconsin def. Ohio State. Now is the time. Terrelle Pryor will be exposed. Indiana put up a good fight early, and if they had some defensive help, would have pushed OSU. Depending on your preference, the Big Ten is either very weak or very strong this year. You could argue that the top half in the league (PSU, OSU, Iowa, Michigan, Wisconsin) would be two-loss teams anywhere else in the country, and you can also argue that you could put the top-5 teams in the Big Ten against any in the country. And you know what? You both might be right. It's still too early to tell either way, but this week should weed out some of the questions. It seems like every year Wisconsin creeps their way into the high rankings and every year they seem to succumb and Penn State or Ohio State or Iowa or Michigan takes the conference. I don't know why, but this Wisconsin team, for once, had low expectations and is working their way up instead of falling their way down. A Big Ten team will take down OSU this year, and I think the Badgers will be the first to do it.
Don't Touch That Dial (Game You'll be Surprised You're Still Watching)
Iowa State @ Kansas. Iowa State is one of those teams, much like a Navy, a Vanderbilt, a Duke, a Troy, that will do just enough to put a scare into good teams and pull out some wins, just ask Iowa. Thing is, ISU is more talented than all of those teams. If Kansas wants to stay in the upper-echelon of the Big 12, they have to stop fighting the basketball team for one, and for two, they need to establish their dominance over pesky teams like the Cyclones. Todd Reesing will have a big game, and I'm seeing something of a 31-27-type finish for this game. We're all happy to see Kansas rise from the dead and be a prominant football program, and winning their winnable games is a step that's larger than it looks.
Gambling Locks o' the Week (Except for my upset pick, natch.)
Last Week: 0-3
Season: 4-5
Indiana +6.5 Virginia
Iowa State +16.5 Kansas
Washington PK Arizona
Gameday Food of the Week
QUESADILLAS!
Ole! Quesadillas are freaking awesome. Can we all agree on that? Quesadillas also have the option of being either a tailgaiting food or a home-watching food. Bring a quesadilla maker to a tailgate and you will make friends. All it takes is some tortilla shells, meat, cheese, and some veggies if you feel generous. That's it. Let the quesadilla-maker do the rest. One of my favorite kitchen items. Thus the quesadilla is a high-class finger food. Have bowls of sour cream, salsa, guacamole, and hot sauce for dipping sauces. Those in the PA region, trust me on this, Perkins has FANTASTIC quesadillas. Trust me. This is from a dude that's eaten in Mexico. Perkins. Unreal.
Gameday Drink of the Week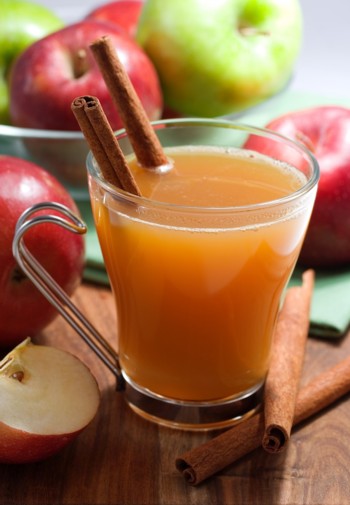 APPLE CIDER + BOOZE!
Here in Erie, we had the luxury of a cider mill named Fuhrman's. Apple Cider in the fall is just unbelievable. Now I'm not usually a fan of apple juice, or even apples in general, but apple cider? Hoooo boy, yes. It's October, it's fall, it's cold and windy, it's my kind of weather. Any apple cider cocktail is tremendous this time of year. You can go with the Washington Apple (Crown Royal, Apple Pucker, Apple Cider), the Golden Apple (Goldschlager, Apple Cider, Rum – Thanks to my friend Maggie for that last Sunday, fantastic stuff!), the Hot Toddy (Whiskey, Hot Apple Cider, Sugar), the George Washington (Apple Cider, Applejack, Cinnamon, and Hot Sauce), and plenty more. I do feel bad for you southerners who don't get to experience a true autumn where the wind is chilled, the leaves are red and crisp, and Luke is drunker than usual.
Gameday Jersey of the Week
In honor of one of the greatest college running backs in history. Herschel Walker was an absolute beast for Georgia. There hasn't been one before him or since him. So in honor of his MMA debut, Herschel gets the spot here. What an animal.
Gameday Pep Talk of the Week
Week 1 boys, Week 1. This is what I'm calling this. Week motherfucking 1. Why? Why not? Who's the best team in the country, men? Florida? You mean with their quarterback still groggy from a badass concussion and proclaiming he's Danny Wuerffel? Texas, who hasn't played a respectable foe all year? Alabama, who's replacing a shitload of talent that may not be able to hold up late in the year? Virginia Tech, who got scared by Duke and lost to a rebuilding Bama team? Boise State, whose best win is at home versus a team led by a homicidal lunatic? LSU, who's trying the unorthodox strategy of winning a national title with a corpse at quarterback? Boys, the national title is anyone's for the taking. That makes us, the fans, the winners. Anyone from Florida to TCU to Notre Dame to Miami to USC to Iowa is in the race. There are no dominant teams this year, gentlemen. So let us do our part. Let's kick back, have some drinks, some grub, kick our feet up, and hope for anarchy. Pure, ridiculous, anarchy. LET'S DO THIS!